Mission Statement:


The Middleborough Housing Authority (MHA) endeavors to provide decent, safe and sanitary housing to low income residents. Presently, the Housing Authority oversees 352 housing units which includes the family housing complex at Archer Court; the elderly/handicapped housing complexes at Riverview Apartments and Nemasket Apartments; a special needs housing complex on Woodland Avenue; as well as State and Federal subsidized rental assistance voucher programs with private landlords. MHA's main priorities are to provide and maintain affordable rental units to persons of low income; to promote home-ownership housing opportunities; and to endeavor to meet local housing needs through community partnerships.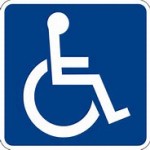 The Middleborough Housing Authority was created in 1948 to provide affordable housing for lower income veterans and families. We operate within the bounds of the Town of Middleborough Massachusetts and have 190 apartments and 162 vouchers. The Middleborough Housing Authority operates under guidelines set out by their regulatory agencies, the Massachusetts Department of Housing and Community Development (DHCD) and the Department of Housing and Urban Development (HUD).
The MHA office is located at 8 Benton Street, Middleboro, MA 02346. Administrative office hours are 9:00 a.m. to 3:00 p.m. Monday, Tuesday, Thursday through Friday.  You can reach us by phone at 508.947.3824 and by fax at 508.947.6393
MHA has three sites:
Archer Court – family housing
Nemasket Apartments – elderly and disabled housing
Riverview Apartments – elderly and disabled housing
Smoke Free
The Middleborough Housing Authority has instituted a No Smoking Policy for all MHA properties, including individual apartments.
Equal Housing Opportunity

Middleborough Housing Authority shall not discriminate on the basis of race, color, national origin, age, sex, sexual orientation, or disability in admission to, access to, treatment in, or employment in its programs and activities.